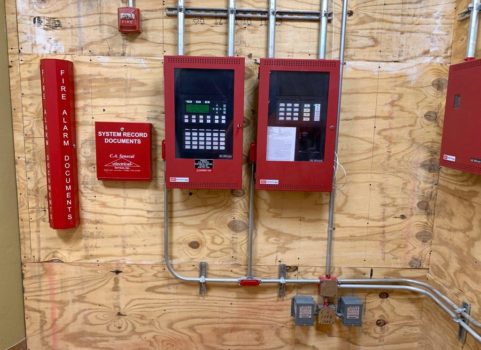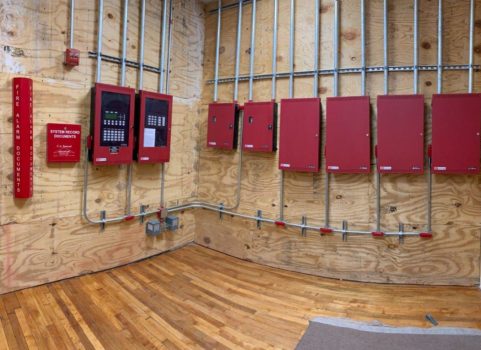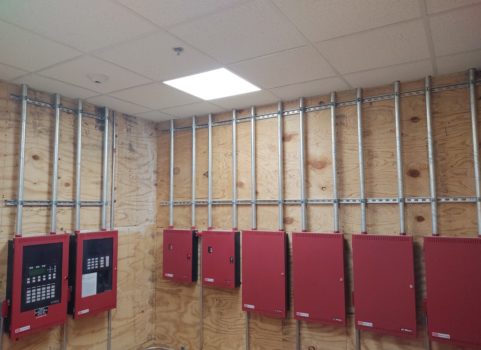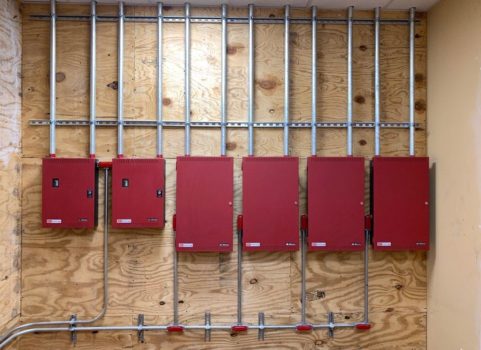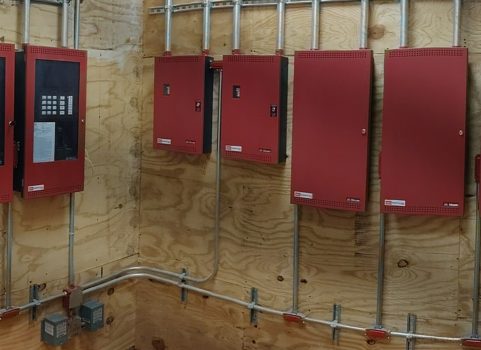 Davis Publications – Printers Building
Worcester, MA
Fire Alarm Installation for a Historic Building
The Portland Street building, a block south of the Worcester Common, is anchored by Davis Publications, a company more than a century old whose logo adorns a top corner of the building. For decades, the seven-story, 83,000-square-foot building was shared by The Davis Press Inc., Commonwealth Press, and J.S. Wesby & Sons–the three printers that constructed the building in the 1920s.
While the building retains its industrial feel, its use has changed in more recent years.
The building is now occupied by a wonderful diversity of tenants–from art galleries, radio stations, all the way to technology development. 
We are proud that the owners had trust in us to supply and install a new state of the art intelligent fire alarm system. A large system installation comprised of full voice evaluation, 2-hour fire-rated cabling, extensive conduit, and armored cabling–all in this in seven-floor concrete fortress.
General Contractor – Direct for Owner
Owner –
Contract Price –
Architect –
Engineer –
Duration –