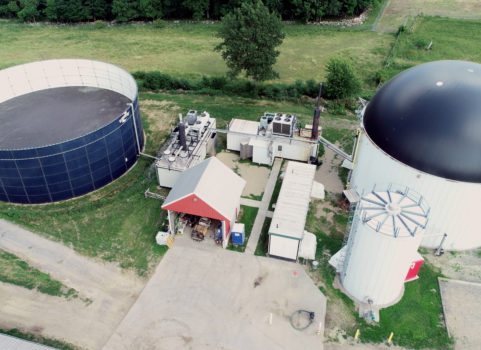 Anaerobic Methane Digester
Rutland, MA
In June 2011, Jordan Dairy Farms was the first of five farms in MA to produce energy from an anaerobic digester.   
Anaerobic digestion is a natural process where microorganisms break down organic waste materials (biomass) in the absence of oxygen. The design of Quasar's Rutland system has been approved by the United States Department of Agriculture's (USDA) Natural Resources Conservation Service (NRCS).
Every day, it generates enough clean energy to offset 5,500 lbs of CO2 emissions, the main cause of global warming or 6,000 miles worth of CO2 emissions from the average American car!
C.A Senecal Electrical Services was the chosen electrical contractor for the installation. 
Click here for additional information about this project.
General Contractor –
Owner – Jordan's Dairy Farm
Contract Price –

A Green Energy LLC

Architect –
Engineer –
Duration –